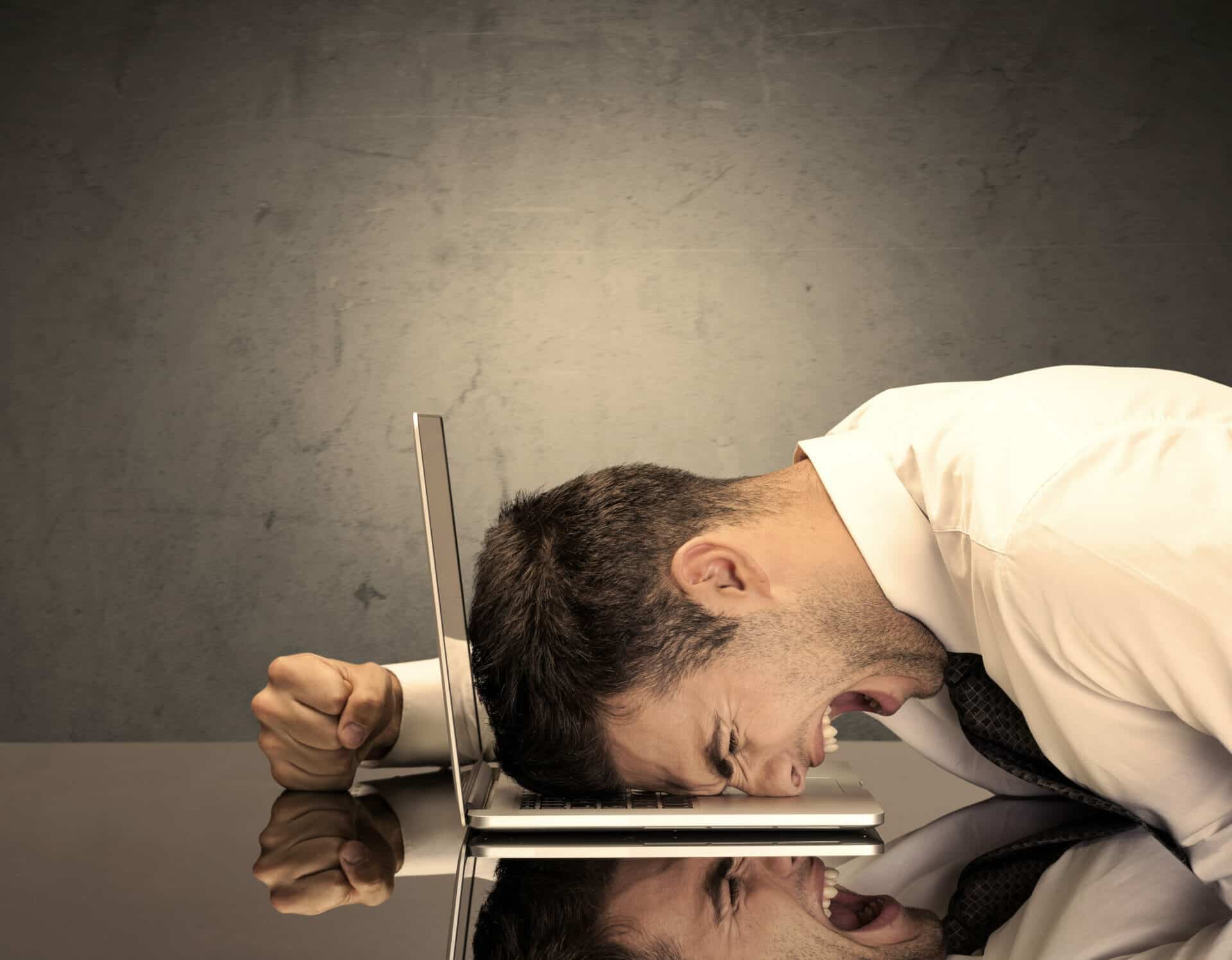 We buy everything online today and for good reason, it's lightning fast, convenient, and you don't have to interact with another human being, at least on the front end. As a result of the COVID-19 lockdown, online sales have boomed in a way that wasn't expected for another 5 to 10 years. Included in this spike are online used car sales and the advertised benefits are vast. Much like buying a second-hand item on eBay or Amazon, you're presented with a specific no-haggle price, given a specific delivery date, and a promise of quality that the parent company will back up. Customers are also comforted by the "money-back guarantees" offered by online sellers as well as their warranties in an attempt to market a risk-free purchase.
Think back to the early 90s when sellers such as Amazon first launched and you might remember that both platforms took some time to gain mainstream traction. Customers were uncomfortable linking their bank accounts and credit cards to make online purchases as trust was yet to be established. Today, many online retail sellers enjoy global acceptance as customers know that they have recourse in the form of a no-questions asked refund or credit should an item not arrive on time, have a defect, or simply because the customer changed their mind and an item is no longer needed. This same cycle is repeating now as online used car sellers experience growing pains of their own in building trust both pre and post-sale.
POMCAR recently spoke with customers of the two largest online only used car sellers, Vroom and Carvana, and asked them about their experiences buying a car the same way many of us buy clothes, toilet paper, or pet food. We've previously laid out the details about the pros and cons of buying a car online here. In this article, we will share a few unvarnished customer experiences to highlight the pros and cons of modern used car shopping.
Many Vroom Customers are Fuming Post Sale
Sample Vroom invoice
After nearly a decade in business, Vroom is a formidable online seller given its large inventory of cars, trucks, and SUVs. Perhaps the biggest draw to Vroom is what most customers report as the quality shopping experience and a user interface that is superior to others including Carvana. That ease of use is offset by some issues experienced by customers after they have chosen that vehicle.
Vroom seems to have major issues when it comes to customer service, product quality, and warranty work. One gentleman from California told POMCAR that they dealt with all three issues when it came to their purchase. First, they charged him almost $2,000 more than the agreed-upon up-front price and chalked it up to an accounting error. According to the customer "it took several weeks to get that sorted out". He said that communication with the support team during that time was incredibly difficult too.
"They are similar to (the) sales (staff), if there is a problem with your contract they will just put you on hold. They will play the hot potato game and just transfer you around. No urgency on getting you a solution." Imagine being willing to fork over tens of thousands of dollars for a vehicle you've never driven and getting that kind of run around from the selling party.
Nevertheless, he felt that the price he was paying was worth the hassle so he continued on with the purchase. Things didn't get better though with the same customer reporting to POMCAR that after the car was delivered without any paperwork, registration, or temporary tags, they spent over 6 hours on hold with Vroom and still didn't come away with the necessary documents. Only after resorting to an independent online forum did they find another user with similar issues who had a contact at Vroom that helped sort out the problem.
Another customer said that after days of delays when it came to their delivery they were finally told that the vehicle had been damaged during transport. "I still have no idea when I'm getting my car or if it's even been fixed and I'm not allowed to go pick it up to get my own estimate." As of this writing, the customer still doesn't have their vehicle. Delivery issues aren't rare it seems. A recent poll found that more than half of Vroom customers wait at least 14 days after completing the purchase of their new vehicle before it arrives, and nearly a quarter of them see that number double.
It's not just regular folks that have issues either. The popular YouTube channel TFLCar recently tried to purchase a BMW i8 from Vroom only to have the company lose the check once it arrived at the Vroom office. In fact, the situation left such a bad taste in their mouth that they said they'll "Never buy another car sight unseen again."
Do Carvana Customers Fair Better?
Carvana is perhaps the most popular place to buy a car online. It's been called "the Amazon of used car sales" and they've sold over 240,000 cars last year. Customers were initially drawn to the completely automated Car vending machines the company used when they first came to the market in 2013. Today they've clearly set the trend for other companies like Vroom and many customers appreciate the easy process. We've heard many positive reports about the process but that doesn't mean they're without their share of problems.
Multiple Carvana customers reported numerous issues to POMCAR involved with the service that they experienced. One customer, in particular, dealt with serious problems during their purchasing experience. After signing on the dotted line for a lightly used Subaru WRX, they were told to expect the car in just three days. Roughly two weeks later the only things to arrive were numerous messages about why it had been delayed and then finally a message letting the customer know that it would be coming by the end of the next day. What was most shocking was the additional damage not disclosed previously. Two wheels had significant bends causing vibration on the road. One tire had a gouge out of the sidewall that could've blown at any time. As of this writing, they're still going back and forth with Carvana trying to avoid having to return the car altogether.
Another customer was told by Carvana that they would be able to pick up their car just two days after completing the online purchase but then it was delayed, not once, not twice, but three times totaling 23 days after the initial purchase. At that point, they simply canceled their purchase due to the complete lack of convenience and communication. In this case, part of the problem was that the car had major mechanical issues only noticed after the sale took place. Keep in mind that the customer was required to purchase insurance for the vehicle before it arrived, so they paid nearly a month's worth of premiums for nothing in this case. Thankfully, Carvana stood by their promise to return the car without any additional cost.
It also sounds like the company has a habit of blaming third parties for issues that arise as opposed to making things right for their customers. One person we spoke to said that they'd been trying to get a title issue sorted out for some 6 months. While their State DMV was kindly working with them as best they could, Carvana seemed to deny that the DMV understood the law and that it was not their problem to assist with.
Sample Carvana invoice
IMAGE HERE
Another customer noticed that Carvana had not completed the fluid change and top off mentioned in all of the advertising. Upon learning that their new vehicle hadn't had an oil change in 6 months, the customer went to use the Carvana-provided warranty but was told that the warranty company had no paperwork to verify that they were in fact the rightful owner of the vehicle.
For Carvana customers, customer service seems to be lacking after the sale with some customers claiming that call-routing systems intentionally prioritize new customers over current or previous ones. As of April 15, 2021, the Better Business Bureau, or BBB, a place where dissatisfied customers go to air their grievances, ranks Carvana 1.35 out of 5 stars based on 938 reviews.
It's Buyer Beware No Matter What The Platform
That money-back guarantee is more of a veiled promise that some unfortunate customers discover. None of us like returning items. Returning a car to either Carvana or Vroom is a time and effort intensive process. A process that includes time speaking with or emailing the online seller, often a third-party, and possibly a bank as well, and you know how much fun that is! Customers are left to their own resolve and initiative to address issues post-sale.
While both Carvana (NYSE:CVNA) and Vroom (NASDAQ:VRM) are profit-seeking enterprises, both can undoubtedly improve their customer service as they establish their brands and create customer loyalty. Know that regardless of your customer experience and ultimate satisfaction should you elect to buy that next car, truck, or SUV online, it is essential that you receive a quality used vehicle pre purchase inspection from POMCAR. Take advantage of the return window offered to obtain a quality inspection. It may affirm the vehicle condition or you may be able to negotiate an even better price or to make that return and avoid buyer's remorse.