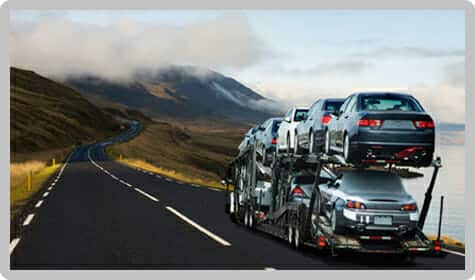 Not so long ago, the only way to buy a used car was to either visit a dealer or buy from a private seller. You could either subject yourself to the typical high-pressure, high-stress used car dealer experience (this is 2020, seriously??), or interact with a total stranger (sketchy and often times awkward). Those are both not great options to have!
Now you of course have an alternative .. buying a used car online. Let us look at where these cars come from, who you can buy from, +/- on buying a car online, and some tips for having a successful online car-buying experience.
"Buyer beware" also applies to online sales
Used cars can come from many sources. While some may be local trade-ins, many used vehicles also come from auctions, and may or may not have been well-treated by their previous owners.
Be aware that used cars sold online will receive varying degrees of reconditioning before they are offered for sale. Private-party and older, less expensive dealer-inventory used cars are likely to be cosmetically clean but may have serious underlying mechanical problems. Newer vehicles that are not Certified Pre-Owned (CPO) may or may not be in good mechanical condition. Note that CPO is simply a term each dealer applies to vehicles that meet certain criteria that may or may not have to do with the quality of the vehicle. For instance age and mileage play a role but not necessarily how hard it was driven!
Where to buy a used car online
Just about every buyer first searches for a vehicle online and many are pulling the trigger on a purchase sight unseen. Simply browse through the vehicles on a seller's website, select the vehicle of your choice, arrange financing, and voila … take delivery.
There are two different types of online car sellers. They are:
Online sites that display vehicles from dealers with physical locations, as well as from individual sellers. Think Amazon or Kayak.
Online-only app-based sellers who own their inventory, who may or may not have a retail location, and who will deliver their cars to you.
Online car-buying display sites
Sites which offer both dealer and private party used vehicles include:
Autotrader.com
KBB.com
Carsdirect.com
Cars.com
Autolist.com
Cargurus.com
eBay Motors
Autotempest.com (aggregates other online car-selling sites)
Hemmings.com (for classic cars)
Bringatrailer.com (for special interest and classic cars)
Model-specific and enthusiast forums (such as VWVortex, FerrariChat, Corvette Forum, Bimmerpost, and many more)
Online-only app-based sellers
These used car sellers have their own vehicle inventory, which you can browse by downloading each one's proprietary mobile app. After selecting a vehicle, it can be delivered right to your door. Because you can't test drive their vehicles in advance, these app-based sellers have a short-term money-back guarantee, so that you can return a vehicle if it is not to your satisfaction but with strings attached (see below). These direct-to-consumer sellers include:
Carvana (offers pickup from the infamous "car vending machines")
Vroom
Shift
Here are more details on the app-based sellers:
Where do their used cars come from?
Carvana: Auctions and private sellers
Vroom: Auctions, private sellers, and dealer
Shift: Mostly from private sellers
Are the cars reconditioned and/or repaired?
Carvana: Every vehicle undergoes a rigorous four-step inspection process (mechanical, test drive, any repairs done, final inspection)
Vroom: Every vehicle has a clean accident history and meets rigorous testing standards
Shift: Every car must pass a 150+ point inspection
What types of cars are offered?
Carvana: A wide variety of makes, mileage, and price points
Vroom: Primarily upscale cars priced around $30,000
Shift: A wide variety of makes, mileage, and price points
Do they take trade-ins?
Carvana: Yes
Vroom: Yes
Shift: Yes
What is the return policy if you don't like the car you selected?
Carvana: 7 Days
Vroom: 7 Days or 250 miles
Shift: 7 Days or 200 miles
Are there any fees or charges involved if you return a car within the allowed period?
Carvana: You must pay the shipping/delivery fee if applicable
Vroom: You must pay the delivery charge
Shift: No
Pros of buying a car online
There are some definite advantages to buying a car online. They are:
Easy, quick process, without spending hours in the showroom under high pressure trying to negotiate a fair price
No need to deal with the "finance guy" who wants to sell you expensive extra product add-ons
Return policies are offered by many sellers but come with restrictions
Cons of buying a car online
There are also some disadvantages to buying a car online. They are:
No way to test drive a car before you buy
The quality of the photos may be poor, making it difficult to see the actual condition
Price negotiation may not be possible
Potential paperwork difficulties, especially if the car comes from out of state
There may be shipping costs (and shipping time) if you purchase a car located far away
Possible difficulties in getting problems fixed without a local service facility
No way to inspect a car before you purchase it
Tips for buying a car online
If you plan to buy your next used car from an online seller, keep these tips in mind for a better ownership experience:
Do your research up front and know what the car you plan to buy is worth. Don't pay too much!
Request Vehicle Records (Dealer Intake Report, Service Records, Carfax, etc.) and be sure that the title is free and clear.
Understand any warranty coverage that the vehicle may come with.
Get a pre purchase inspection from POMCAR!
POMCAR has your back when you buy a used car online!
When buying a used car online, you should always make your purchase contingent on it passing a POMCAR pre purchase inspection. In the case of app-based sellers with a money-back guarantee, simply set up a POMCAR inspection right after you take delivery.
POMCAR will send a qualified technician to thoroughly check out your prospective purchase. Our technician will perform a comprehensive 270-point inspection which will cover:
The car identity, details and mileage
Tires and brakes
Exterior and undercarriage
Electrical and lights
Interior
Engine
Road Test
Fluid checks
Diagnostic scan for error codes
Following our inspection, POMCAR will provide you with a detailed report of the vehicle condition and safety related systems, including photos of any noted problems. Once you review your POMCAR report you can drive with confidence – or avoid a problem vehicle, depending on the results!
To set up your POMCAR inspection, get started here. Have fun shopping online for your next car and remember – POMCAR has your back!