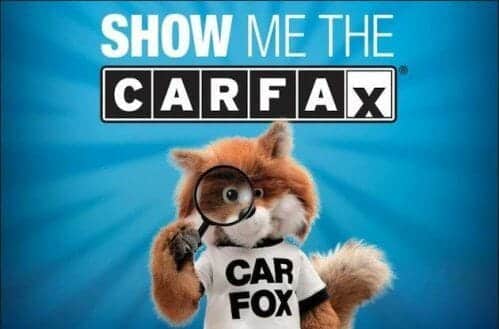 The CarFax 'Car Fox' marketing gimmick – featuring an overly-perky, animated fox – is engrained in the minds of consumers. So much so, in fact, that nearly every buyer demands a vehicle history report before purchasing a used car. Each year, millions of consumers count on CarFax to reveal issues such as accidents, faulty odometers and salvage titles.
But how accurate is CarFax, really? Surprisingly, the reports aren't always as reliable as you might think. And that means a pre-purchase inspection is the only way to assess a vehicle's condition truly.
Why vehicle history reports don't reveal everything
In 1986, CarFax became the first company to start marketing vehicle history reports. Now, the enterprise has a database of over 20 billion records; some of which are accurate – others, not so much. While CarFax usually provides useful information, it's not 100% reliable. Many issues can either be overlooked or skewed by a vehicle history report. Here's how it happens.
Data errors
CarFax gets its information from several sources, each of which has room for mistakes that can affect report accuracy. For example, data is drawn from the DMV, which, as everyone knows, is rife with errors and omissions. Additional sources include collision shops and repair facilities – also known for human-induced inaccuracies – insurance companies (who trusts them?) and law enforcement. In other words, there's a lot of room for incorrect data entry along the way.
Furthermore, there are issues that CarFax doesn't pick up. Say, for instance, someone gets in an accident, then their buddy repairs the vehicle damage. Because the repair wasn't performed at a professional shop, the information never reaches the CarFax database.
Consumer Reports, which launched an investigation of the issue, says of vehicle history reports, "We found that the reports were most likely to be incorrect for vehicles that had serious damage but for various reasons were not declared a total loss. "Salvage," or similar branding on the vehicle title, is required by many states for vehicles with extensive damage. Wrecks can maintain clean titles if the vehicle doesn't have collision insurance, is self-insured as with many rental and fleet vehicles, or has damage falling below the "total loss" threshold, which can vary by state."
The CR study found many vehicles had "clean" history reports, yet were, in reality, complete wrecks. Some cars were contorted beyond recognition due to roll-overs; others had staved-in bumpers and disfigured front ends.  
Undocumented current issues  
CarFax presents an outline of a vehicle's service history. But the records only showcase completed repairs – not current issues. So, if a car presently has, say, a bad head gasket or faulty power steering rack, the report won't pick it up. Likewise, existing issues, such as underbody rust and tattered upholstery, also go undocumented.
Similar sources
These days, CarFax isn't the only game in town. There are other history report sources as well, such as AutoCheck and the National Motor Vehicle Title Information. Are reports from these organizations more accurate?
According to Consumer Reports, the answer is no. During its study, CR tested five different history report services, all of which delivered occasional inaccuracies. And, surprisingly, a separate study by Edmunds found CarFax to be the most reliable report provider.
In the end, all of the vehicle history report providers get their information using similar methods and resources. And therefore, all are bound to have errors.
What you can do
Consumer Reports has several suggestions for buyers looking for a pre-owned car. Instead of relying solely on the CarFax, shoppers should check the vehicle title firsthand, take a test drive and get history reports from multiple sources (i.e., CarFax and AutoCheck).  
And, above all else –  both Consumer Reports and Edmunds agree – used car buyers should get a professional pre-purchase inspection. A thorough inspection provides peace of mind well beyond what any vehicle history report affords.
If you're in the market for a used car, truck, or SUV don't take any chances. Shoot us a note at [email protected] to check on tech availability or request that inspection today.
POMCAR is a nationwide provider of used vehicle pre purchase inspections.  We have an extensive network of qualified technicians ready to perform a 270-point inspection and deliver a meaningful report.  Check us out at www.pomcar.com