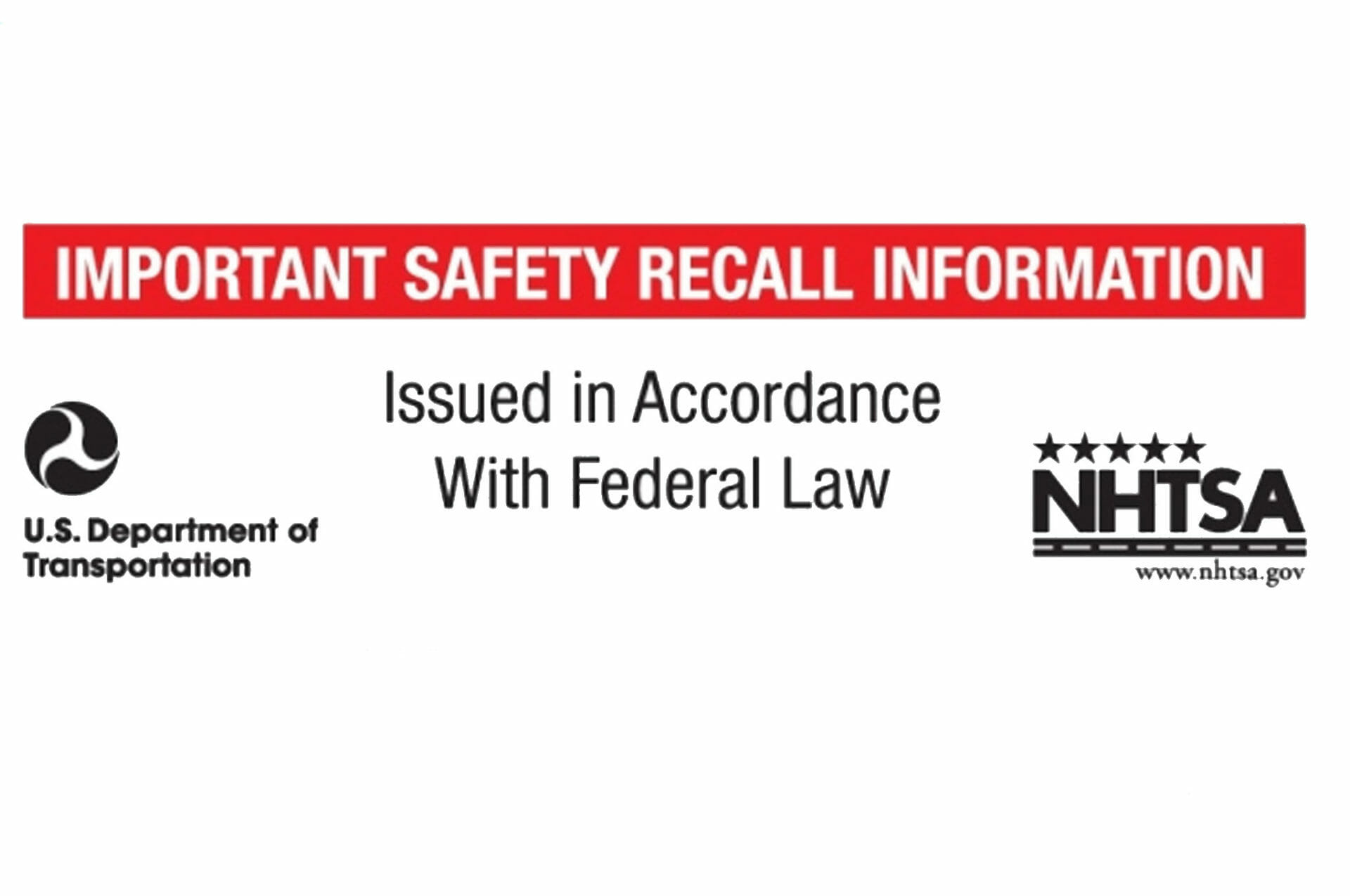 Everything you need to know about automotive recalls
We've all seen news headlines touting the recall of hundreds, thousands – or even millions – of vehicles. One noteworthy example is the infamous Takata airbag recall that affected around 42 million vehicles [NHTSA].
There are, however, plenty of campaigns that never make the news headlines. Some are issued by a government agency called the National Highway Traffic Safety Administration (NHTSA). Others are from the vehicle manufacturer.
And there may be an open recall that affects your vehicle.
What exactly is a recall?
Automakers issue several types of announcements including technical service bulletins (TSBs), service campaigns and, of course, recalls. TSBs are designed to aid dealership technicians during vehicle diagnosis. Meanwhile, service campaigns are like extended warranties that address widespread customer complaints.
Automakers are not required to notify owners of TSBs or service campaigns. But they are required to announce recalls. The reason being, recalls address defects that could affect vehicle safety.
As was mentioned, some recalls are issued by the vehicle manufacturer, while others come from the government. The NHTSA investigates possible safety issues and, if the concern is found to be legitimate, puts forth a recall. Automakers may also choose to issue a campaign (and notify the NHTSA) if they find a defect on their own.
Once a recall has been issued, the manufacturer is required to notify owners of the problem. Dealers will then perform necessary repairs free of charge, as long as the car's age hasn't exceeded the statute of limitations.
How do you know if there's an open recall on your car?
Because recall notices are sent by mail, some get lost in transit. Fortunately, there are ways you can check whether your car has an open recall, such as:
You can visit the recall center located on the manufacturer's website. For example, Chevrolet owners can visit https://my.chevrolet.com/recalls.
You can visit the recall portion of the NHTSA website https://www.nhtsa.gov/recalls.
You can choose to automate the process by signing up to receive email recall notifications from the NHTSA. There's also a Safercar mobile app designed to provide the same service, though it has mixed user reviews.
You can contact your local dealership. The service department can look up your vehicle in their database and relay if there are any open recalls.
Regardless of which process you choose, you'll need to know your car's vehicle identification number (VIN) to get results. The VIN can be found two places on your car: the driver's side door jamb and the lower left hand (driver's) side of the dash. Also, the number is located on your vehicle registration.
How long do recalls last?
Complimentary recall repairs are honored on vehicles up to 10 years old, according to and older post on the NHTSA website [NHTSA]. A more recent article from Kelly Blue Book, however, lists the statute of limitations at just eight years [KBB]. Owners of older cars may still be notified if there's a defect, but they will be responsible for covering the cost of any work required to fix the vehicle.
What can happen if you don't address an open recall?
According to an article from NBC, typically, only about 70 percent of recalled vehicles actually get fixed [NBC]. Don't let your car be one that goes unrepaired. Use the tools mentioned above to stay on top of campaigns for your car. Even though not every vehicle will suffer from the defect it's recalled for, you don't want to take any chances.
Remember, recalls address known safety concerns. Ignoring a notice can leave you with a potentially dangerous vehicle. Most recall repairs are free of charge, so there's no reason to not get the work done.
What if the used car you're buying has an open recall?
When shopping for a used car, use the VIN to check for open recalls before purchase. A recall means a car may have a dangerous flaw. So, you want to make sure the vehicle is fixed right away.
You don't have to be the original owner to get recall repairs free of charge. That means you may be able to use an open recall as a bargaining tool, then have the vehicle fixed yourself (assuming the car hasn't exceeded the statute of limitations). Or you can ask the seller to address the concern beforehand.
No matter what – make sure you get any known defects addressed immediately to help ensure vehicle safety.
POMCAR is a nationwide provider of used vehicle pre purchase inspections. We have an extensive network of qualified technicians ready to perform a 270-point inspection and deliver a meaningful report. Check us out at www.pomcar.com
Sources:
https://www.nhtsa.gov/equipment/takata-recall-spotlight
https://www.edmunds.com/car-maintenance/a-quick-guide-to-recalls.html
https://www.chicagotribune.com/autos/chi-recall-tsb-or-customer-service-campaign-whats-the-difference-story.html
https://www.nbcnews.com/storyline/gm-recall/my-cars-been-recalled-now-what-n164526
https://www.safercar.gov/staticfiles/rulemaking/pdf/Recalls-FAQ.pdf
https://www.kbb.com/car-news/what-do-i-need-to-know-about-recalls-/2100006456/