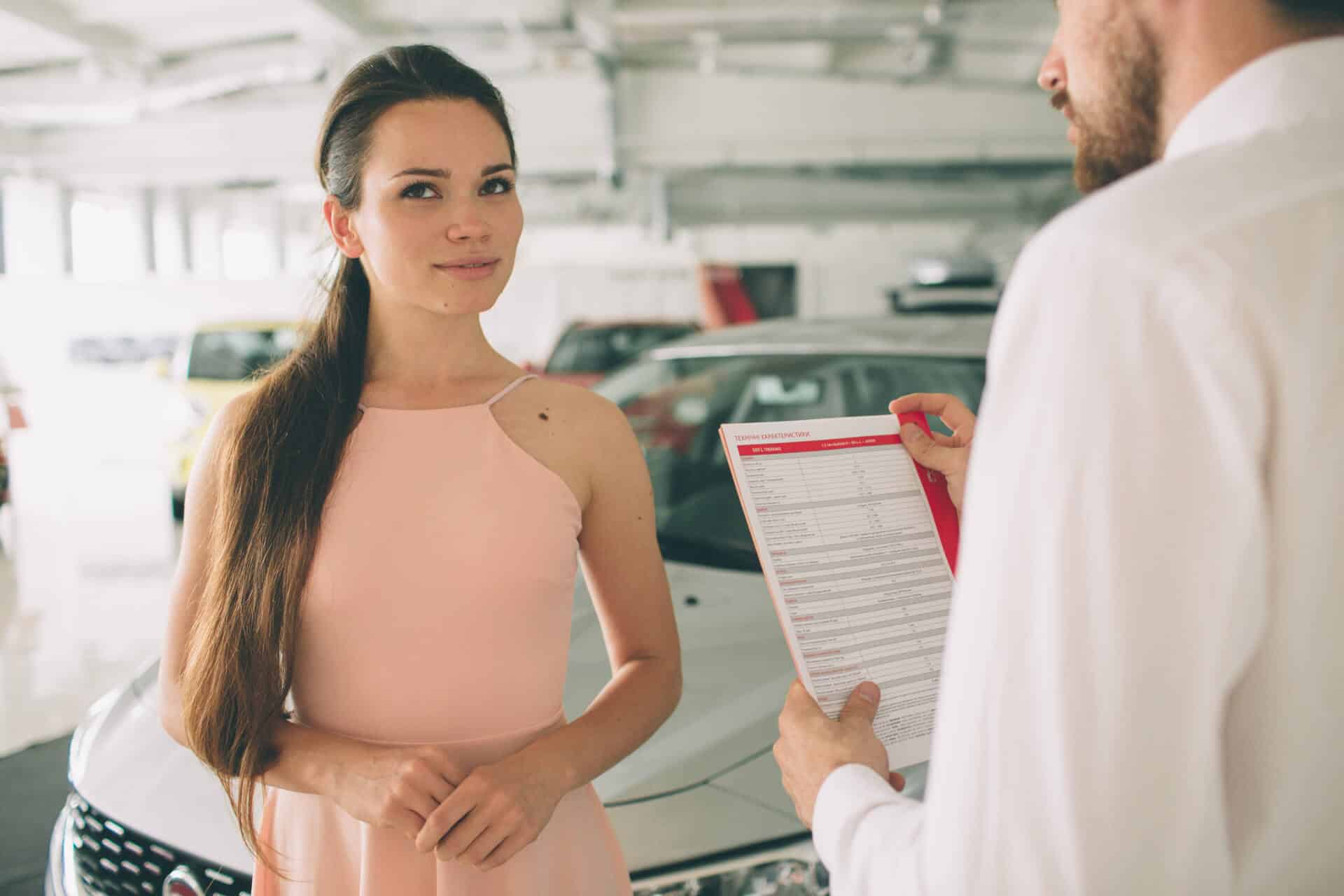 You sign papers for a new car and the dealer begins to tell you how an extended car warranty will protect you. The idea of having coverage makes you feel good, but are you getting a reasonable deal?
With 47% of consumers opting for an extended car warranty, you might be wondering if this protection is right for you. Sadly, there isn't a quick answer that tells you whether you should have a warranty or not, but there are some extended car warranty pitfalls you want to avoid.
We will explain the types of extended car warranties you can opt for and discuss why you might want to avoid these agreements.
Types of Extended Car Warranties
New cars come with several warranties, including the bumper-to-bumper warranty, otherwise known as the factory warranty. This protection is backed by the automaker and tends to remain in effect for at least 3 years/36,000 miles.
These factory warranties cover everything except for what's considered wear items. These wear items include windshield wipers, brake pads and tires. The warranty also doesn't pay for maintenance, such as tire rotation or oil changes.
Once the bumper-to-bumper warranty expires, many vehicles are still covered by a powertrain warranty. This protection covers the engine, transmission and suspension. Many companies offer this coverage for a longer period, such as 5-year/60,000 miles.
So, what is an extended car warranty? If your vehicle breaks down once the factory warranties expire, you might get coverage for the repair. You can find a vast majority of options, ranging in deductibles and coverage time.
Here are a few extended warranty options you might choose from.
Dealer Warranty
The dealership itself might offer an extended warranty. Sometimes, this protection is bundled with other perks such as a free rental car or roadside assistance.
Third-Party Warranty
These warranties tend to cost less and are provided by a company other than the carmaker. However, many dealerships offer these plans because they get a kick-back on the sale. Some of the top brands offering warranties include CarShield and Carchex.
These coverage plans typically have a specific name, such as the Gold, Silver or Platinum. Each tier offers a various type of protection, from strictly powertrain coverage to corrosion protection or a bumper-to-bumper warranty.
Third-party warranties aren't connected to the automaker at all. Because of this, you will likely have to pay for the repairs yourself and then apply for reimbursement.
Corrosion or Rust Warranty
This additional protection covers expenses due to corrosion or rust of the sheet metal on the vehicle.
Federal Emissions Warranty
This protection covers repairs required to correct defects that prevent the vehicle from meeting EPA standards.
Roadside Assistance
While this isn't technically a warranty, it's included with a lot of plans. This protection covers your tire changes, gas delivery or towing costs when the vehicle breaks down. You can purchase roadside assistance without getting a warranty, such as the plans offered by AAA.
Reasons to Avoid Extended Car Warranties
While the most common advantage you get from an extended car warranty is help to pay for car repairs, there are far more reasons to say no to this protection. Consider these disadvantages.
1. Expensive
The average used car warranty costs between $350 and $700 a year. When you pay this bill, you expect that the vehicle will need more repairs than what you pay for the warranty. However, car warranty companies wouldn't be able to stay in business if that were consistently occurring.
Once you factor in how many extended car warranty companies are out there, you must admit that the odds aren't in your favor. Still, if you want to get an extended car warranty, consider negotiating with the dealer over the price. Sometimes, you can get the cost down slightly.
In addition to the warranty's cost, you will likely have a deductible to pay with each repair. If you find a plan that doesn't require a deductible, you will spend far more on the coverage.
2. Don't Cover All Repairs
Your extended warranty is filled with fine print for a reason. If you don't read all of the fine print, you may find yourself with repairs that won't be covered. The warranty includes an exclusions list that describes in detail all of the systems, parts and repairs that won't be covered. Before you agree to anything, you want to understand what's not included.
After all, it does you no good to pay money for a warranty that won't cover you when the car breaks down anyway.
3. Limited Access to Approved Repair Shops
If you want to visit the dealership for repairs, you might struggle with some third-party warranties. Many of these companies have a limited list of approved facilities for the repairs. If you go to a facility that isn't in the network, you will be stuck with the bill.
This can also be a problem if your vehicle breaks down while you are traveling. The warranty might leave you with a lack of options in certain parts of the country. In these cases, the warranty might be utterly useless.
4. Might Never Need It
Buying an extended warranty is taking a gamble. You could pay a lot of money for the protection and never use it. It might be better to take the money you would spend each year and set it aside for repairs.
Will the Cost of Car Repairs Exceed What is Paid for Warranty?
For most consumers, the cost of repairs will not exceed what is spent on the warranty. After all, if that were the case, the warranty company wouldn't be in business. However, in those rare times when the repairs do cost more and are covered, the consumer makes out.
Still, the odds simply aren't in your favor. For the most part, it does you no good to have an expensive warranty and never need it. If you pay for your own repairs out of pocket, you will have control over where you take the vehicle for repairs.
How To Say No to an Extended Car Warranty
While you don't want to lie, you can phrase your statements to deflect the aggressive sales pitches from a team trained to overcome common objections. If you are dealing with a salesperson that refuses to take no for an answer, try this statement instead, "I typically trade my cars in every couple years and won't need the warranty."
Extended Car Warranty FAQ
Are there limits to how many claims I can make in a certain time period?
Some companies will impose limits on how much you can get out of the warranty. Make sure you read the fine print.
How can I make sure that OEM parts will be used during repair?
Unless you are getting a warranty from the automaker itself, there is no guarantee of OEM parts. In fact, many third-party companies will request that the repair be performed with remanufactured or even used parts.
Can the warranty company drop my coverage after I make a claim?
It's unlikely that the company will drop your coverage, especially if you are still making payments on the warranty. However, the larger concern is whether or not your repairs will be paid for. These companies know how to get out of reimbursement by falling back on language in the fine print.
Getting Your Extended Car Warranty Money Back
If you read this article and already have an extended car warranty, you might feel helpless, but you don't need to. In fact, many companies allow you to cancel the coverage and get a prorated refund. If you are ready to be without the coverage, we suggest you request your refund.
The ideal way to protect yourself is to purchase a reliable vehicle. While there are no guarantees that everything will be smooth sailing, you can avoid glaring defects by getting a pre-purchase inspection.
POMCAR is a nationwide provider of pre-purchase inspections. Our network of qualified technicians performs a 270-point inspection and delivers a meaningful report.
1 https://www.repairerdrivennews.com/2019/01/01/pegasystems-majority-of-drivers-lack-extended-warranty-but-thats-reversed-for-younger-owners/
2 https://www.endurancewarranty.com/learning-center/company-resources/extended-car-warranty-cost/