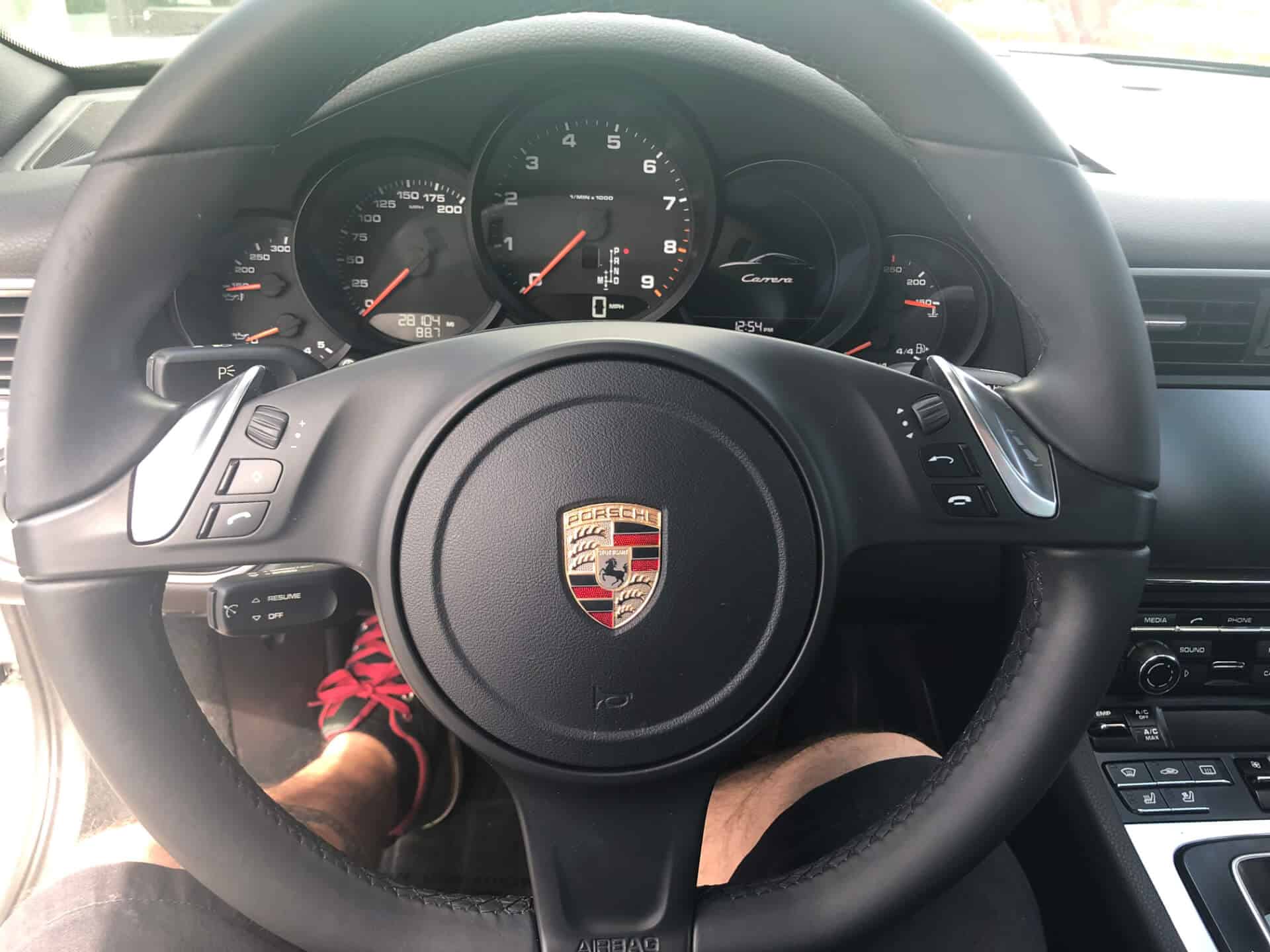 The Porsche 911, which has been around since 1963, is one of the most iconic sports cars of all-time. But that doesn't mean it's without problems. Each generation of the 911 has unique issues buyers need to watch out for.
Well-known Porsche 911 problems
Although many problems may lurk under the trunk (aka hood) of the 911 sportscar, these are some of the most common concerns, categorized by generation. Getting a pre-purchase inspection will help you avoid these well-known issues, as well as any out-of-the-ordinary problems.
First generation (1963 – 1989)
Older Porsche 911 cars are simple machines with air-cooled engines. While these vintage vehicles are generally quite robust, they're now several decades old, leaving them with plenty of quirks. Age takes its toll on all vehicles – including Porsches – leading to an array of worn components.
The first generation 911 is also known for having rust issues. According to Autotrader, cars build before 1970 are particularly susceptible to corrosion because they lack a galvanized chassis.
Buyers should also beware of the 2.7L-equipped cars from the 1970s, along with the SC models built between 1978 and 1983. Both lines are known for having extensive engine problems that can break your piggy bank.
Second generation (
1990–1994
)
Model year 1990 ushered in the second generation Porsche 911 with its updated exterior and high-tech (for the era) ABS brakes. Generally, this model, referred to as the 964, is known for being reliable. There are a few common issues, however, including oil leaks, worn suspension bushings, worn distributor belts and failed dual-mass flywheels.
Third generation (1995-1998)
The third generation model was the last 911 to be offered with an air-cooled engine. Many enthusiasts love this car, called the 933, because it provides a unique blend of modern technology and old-school air-cooling.
But there are known issues with these cars, such as valve guide wear, secondary air injection faults and oil leaks. Furthermore, transmission problems, suspension issues and electrical gremlins are not uncommon.
Fourth generation (1999-2004)
Engine liquid-cooling was added to the fourth generation 911, also known as the 996. Rumor has it, Porsche made the design change to be more competitive with sports cars from other manufacturers.
Unfortunately, the added level of complexity proved troublesome out of the gate. Perhaps the most famous (or should we say, infamous) problem with the 966 is the weak intermediate shaft (IMS) bearing. The IMS shaft, which drives the camshafts, causes extensive (and expensive) engine damage when its bearing fails.
Fifth generation (2005-2011)
Many consider the previously mentioned 966 to be the most problematic 911 ever built. Consequently, aficionados were relieved when the 997 was introduced in 2012. Although the updated Porsche is more mechanically sound than its predecessor, it does have some known issues.
For one thing, the dreaded IMS bearing problem carried over into early models (pre-2006). Additional concerns include cracked coil packs, oil leaks and coolant leaks. Scored cylinder walls are also documented, though the problem may not be as widespread as some sources make it out to be.
Sixth generation (2012-2019)
The sixth generation 911, also known as the 991, is one of the most high-tech, pre-owned Porsches available. Because the car is relatively new, it doesn't have as many problems (at least not yet) as some of its forbearers.
Though, there is one relatively common issue: faulty change over valves (COVs). Porsche 991 cars have multiple COV solenoids, each used to route vacuum to a different part of the vehicle (e.g., heater shut-off valve, exhaust flaps, etc.).  Otherwise, owner reviews and online resources generally portray the 991 as a reliable car.
Like any vehicle though, routine maintenance plays a key role in the Porsche 991's dependability. Cars that have been rode hard and put away wet are likely to suffer more issues than their well-kept counterparts.
Safeguard yourself from costly Porsche 911 repairs
Repairing a Porsche is costly, regardless of which generation 911 you choose. Protect yourself – and your bank account – with a pre-purchase inspection from POMCAR. We dispatch highly-experienced professionals to check out your dream car. That way, you have an idea of whether the vehicle is a wise purchase.  
Do you have your eye on a pre-owned Porsche 911? Then give us a call or stop by www.pomcar.com to schedule an inspection today!
Sources:
https://www.autotrader.com/car-tips/buying-used-porsche-911-everything-you-need-know-208144
https://www.thetruthaboutcars.com/2010/08/porsches-deadly-sin-5-porsche-911s-2-7/
http://www.revolution-porsche.co.uk/buyers-guides/buying-a-porsche-964
https://rennlist.com/forums/993-forum/171087-993-technical-session-recap-you-should-have-been.html#post1721158
https://www.roadandtrack.com/car-culture/buying-maintenance/a9982953/why-the-996-generation-porsche-911-will-never-be-collectible/
https://en.wikipedia.org/wiki/Porsche_Intermediate_Shaft_Bearing_issue
http://www.revolution-porsche.co.uk/buyers-guides/buying-a-used-porsche-997
https://rennlist.com/forums/997-forum/752560-common-problem-areas-in-997-1-a.html
http://plenums.blogspot.com/2016/10/porsche-991-cov-vacuum-lines-overview.html